Most blog visitors are busy trying to manage task and information overload.

Only 20% read while 80% quickly scan for content snacks that will create real and immediate value in their lives.
The first thing they'll scan or read is your blog post title. They might see your title in a social media posting or on your blog.
It's your blog post title that determines if a visitor will stay or bounce off your page more than any other factor.
Whether you're an established blogger or a newbie one of the greatest challenges is consistently coming up with effective blog post titles that will capture and expand that critical first impression.
It can take you hours to come with just the right combination of words in a way that allows you stay within that highly effective 6-8 word length and work with your targeted keywords.
Here is a power tool that will help you to write that perfect blog title fast, every time!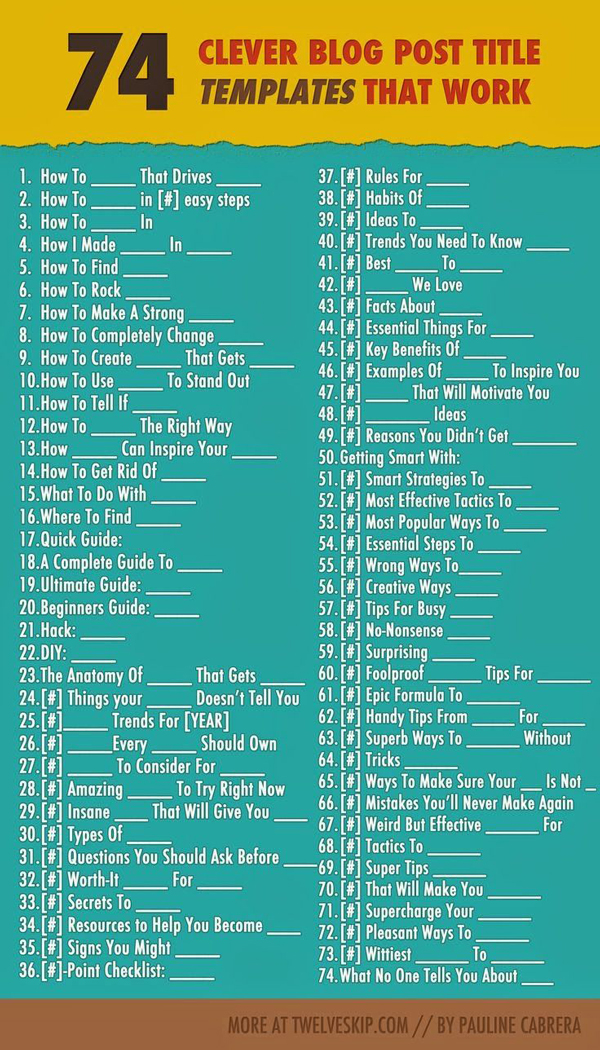 And don't forget: Twitter is 1 of the most powerful tools for getting high volumes of real time targeted blog traffic! Here's how I do it:
Header image courtesy of:
pixabay.com
Infographic courtesy of:
TwelveSkip.com